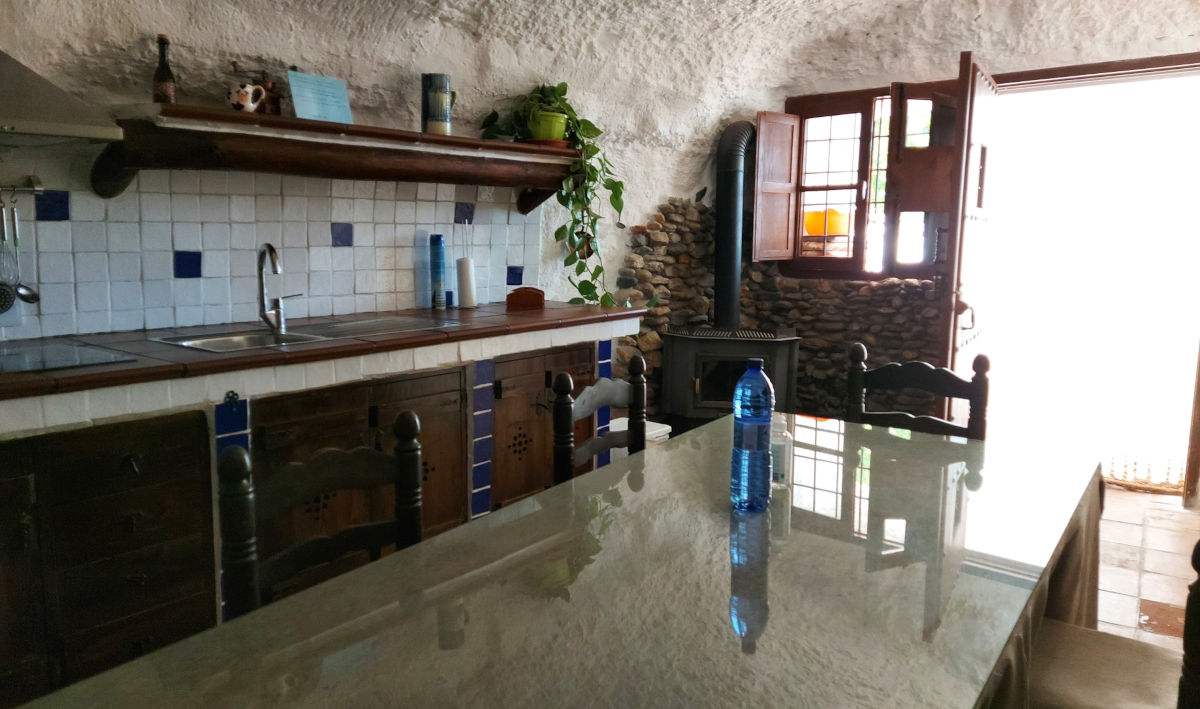 The cave benefits from delightful bedrooms uniquely crafted to maximise comfort and relaxation. The lounge comprises of a cosy and comfortable seating and dining area with log burner, wifi and tv.
The kitchen is fully operational with a hob, microwave, fridge freezer, and washing machine. The kitchen also has all the necessary kitchen utensils to prepare meals. The bathroom is also serviced with towels and toiletries. Poolside towels are also provided.
Outside there is a private terrace with a dining area and garden furniture for your pleasure. The barbecue area is ideal for al fresco dining and is equipped with the necessary charcoal and firelighters. Ideal for two couples, families and friends.
Booking can be direct or via the booking system on the website.
Payment online will be secure and managed by Avaibook Management System.
If booked directly by telephone payment can be made in person if booked directly by bank transfer.